It's hard to find a more inspiring place to visit in the summer than the French Riviera. Ever since the Golden days of Hollywood, i.e. from the 1930's and forward, this has been the place to go to in order to inhale some of the nostalgic feeling that surrounds many of the movies that originate from these decades.
In today's inspiration post we take some of the most iconic colors, the retro inspired light blue color, which brings back memories to the 1960s and some of the most memorable movies that were made during that time period.
With a wool-twill suit from Paul Smith, sunglasses from the iconic Persol and loafers from Edward Greene you will feel like you could step into one of the James Bond movies from the 1960's.
Suit: Paul Smith Shoes: Edward Greene Sunglasses: Persol Tie: Thom Sweeney Watch: Rolex Submariner 1951 Car: Jaguar E-type Roadster 1961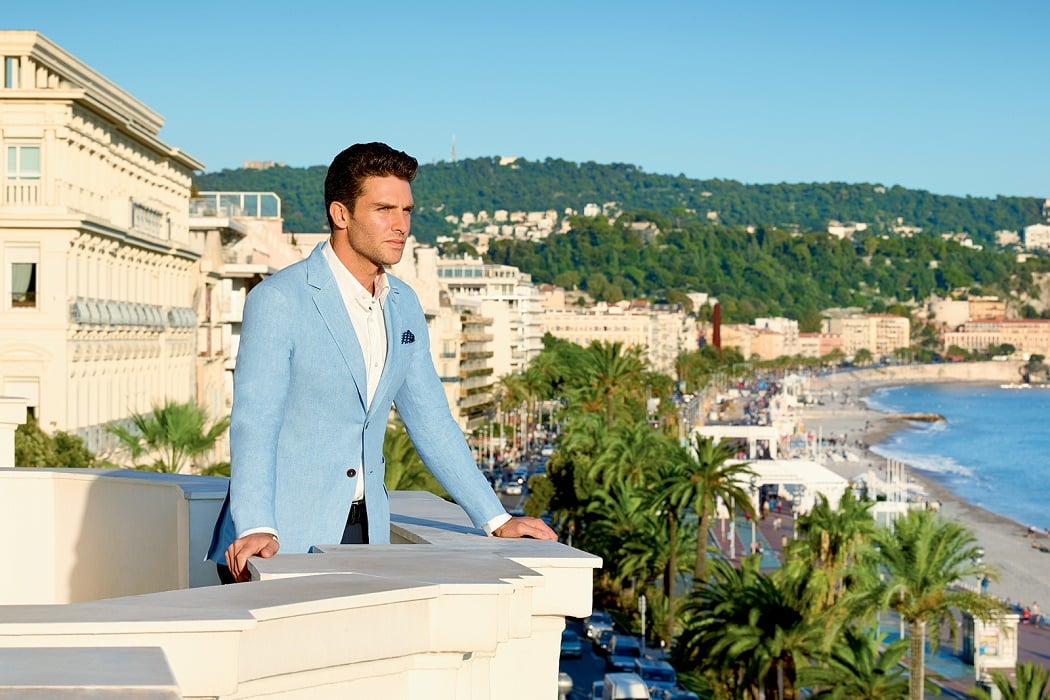 Inspiration; from last years Summer Collection from the Nice-based Brand Façonnable.
For the person eager to try out a 1960s Jaguar E-type Roadster on the French Riviera, it's possible by renting.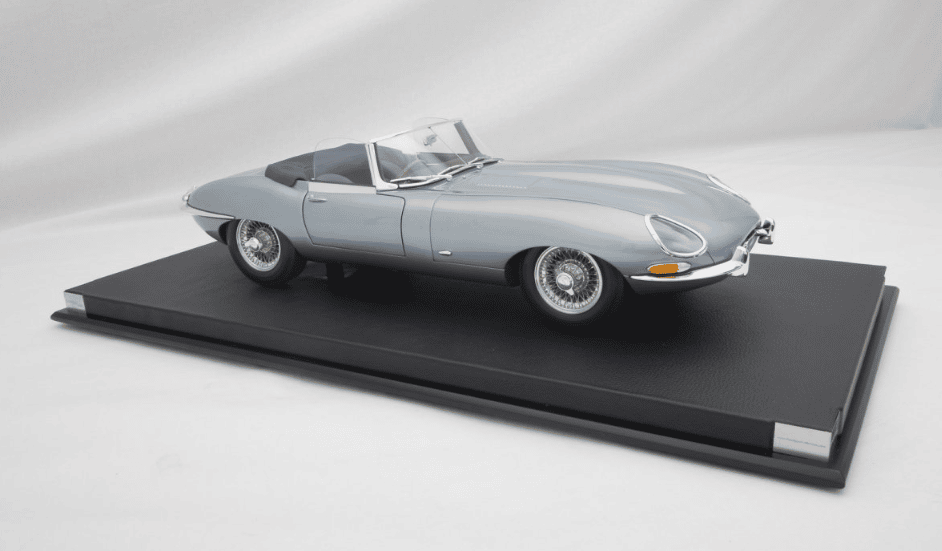 The Jaguar E-Type, is a British sports car, which was manufactured by Jaguar Cars Ltd between 1961 and 1975. Its combination of beauty, high performance and competitive pricing established the model as an icon of the motoring world. On its release in March 1961, among others, Enzo Ferrari called it "the most beautiful car ever made". In March 2008, the Jaguar E-Type ranked first in The Daily Telegraph online list of the world's "100 most beautiful cars" of all time. Around 70 000 cars were manufactured of this model.¹
Of obvious reasons this car is really expensive nowadays, but there's also the possibility to by a miniature of the model in the scale 1:8 from Amalgam, a company that has manufactured miniature cars of high quality since 1985. This model is manufactured partially by hand using CAD-data that has been scanned from the original. The prototype is then verified by Jaguar to ensure that every part of the car is in manufactured in accordance with the original.
This suit from the English brand Paul Smith is a part of the collection that has been designed exclusively for Mr Porter, the exclusive fashion retail site for men.
¹Wikipedia