There are several personal development tools that can be used to increase your efficiency. Personal development tools that should ultimately make you use the amount of hours available more wisely. By applying this timeless wisdom you can increase the possibility to become successful and financially independent, whatever your occupation.
The summer vacation is the perfect time to plan for the future. During these weeks we have the opportunity to take a look at the past and make conclusions on whether to continue in the same path or make the necessary changes for the personal development.
A really good source for inspiration is the book Personal Efficiency from James Samuel Knox, a book that was written in year 1920. Although it is almost hundred years since the book was published for the first time, there are lots of useful tips in this book.
Often success and productivity is about finding the right habits that suits the personality and the current lifestyle that one has. Talent has actually little to do with if you are able to take the last step towards success. It's more about passion and finding the right tools for inspiration – to be able to do the work that is required in hard times – in times when you are uninspired and tired of everything.
If you have some kind of schedule to follow, a schedule that is formed by your own interests and your own goals, the probability that you will succeed significantly increases.
Below is a proposal with personal development tools for how to plan your day according to James Samuel Knox, in order to get a good balance in all of the activities during a day.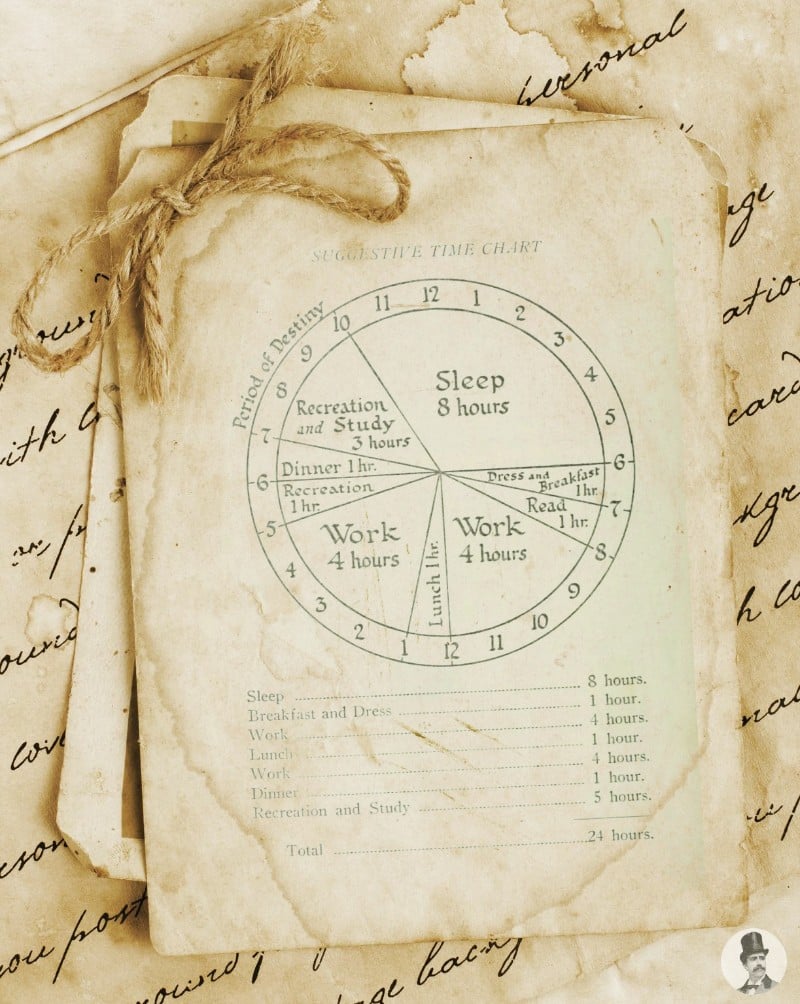 In this schedule Knox has written down "Period of Destiny" next to the three hours of recreation and studies that he suggests that we should devote ourselves to every evening. With this he means that it is during this time period that we to the greatest extend can influence our lives through different kinds of activities for our personal development. Planning and self-examination are two of the things that can be done during this time period.
Actually Knox has reserved a total of five hours for activities that can be classified as personal development in a day. During this time each one of us can reflect over which personal characteristics that needs to be developed. For this purpose it is convenient to have some kind of chart where you can add your own points for the different personal traits according to your own scale.
Here is a suggestion of some personal characteristics that you can put your own points to on a day-to-day basis.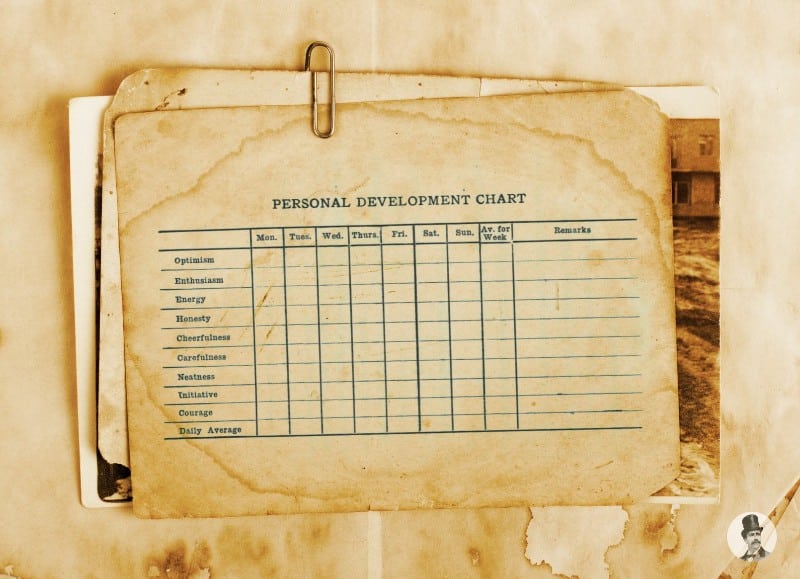 Knox has also made up a chart of how to make a self-examination based on five different characteristics regarding the effectiveness of you as a person. These traits are time management, management of knowledge, skills, mental skills and health. Within this framework you can make your own conclusions on your personal efficiency.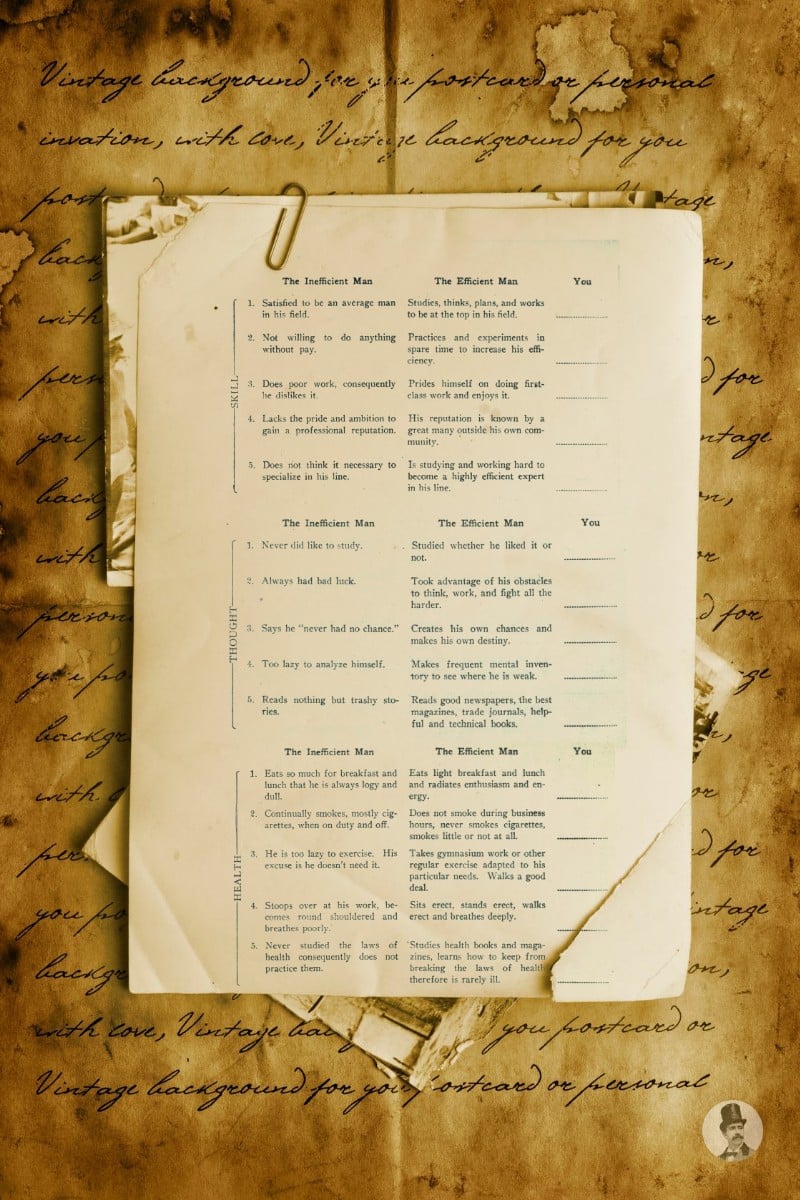 Even if it's almost hundred years since the book was written, the habits that characterizes effectiveness are highly relevant to this day. Regardless if you choose to follow the charts from this book or something else, it is good to continuously follow the personal development. One's own personal development is too important to be left to chance.
You are the only person who knows the real motivation behind your goals and the only person responsible for your own destiny. Therefore it is extremely important to have a plan and a strategy for how to achieve the goals.