The change of working environment can be a real boost for the creativity. Especially those who are dependent on inspiration in their profession, can benefit from this from time to time.
In the history there are many examples of writers, who have created most of their masterpieces during their stays at different hotels. Among these are writers such as Oscar Wilde who has a room named after him in The Cadogan Hotel in London.
Another person whose creativity got a real boost from the change of environment was Ian Fleming. He wrote all of his 14 books about James Bond during his two months of vacation on Jamaica, between January and February every year. It was in 1946 that he bought a large land area on Jamaica's coast and built a bungalow that he named Goldeneye after a war mission in which he had participated.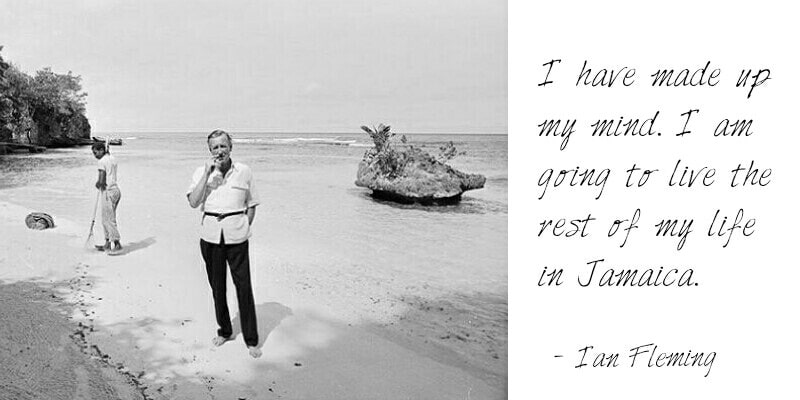 During his last twelve years in life Ian Fleming followed a strict writing routine. He woke up early to swim and then started writing, three hours in the morning and one hour in the afternoon. In a normal day he usually wrote 2000 words and finished a book in two months. Fleming wrote his novels on a portable Remington typewriter and always used six fingers when he wrote.
Several years after his death, Goldeneye was sold to the founder of Island Records, Chris Blackwell. Subsequently the property has been converted to a resort. The desk on which Ian Fleming wrote his books is still in the house together with a few of his other belongings.
It is actually possible to book Ian Fleming's house if you wish to find out what it is like to write in this wonderful environment and hopefully obtain the same kind of creative flow that he had during his stays there.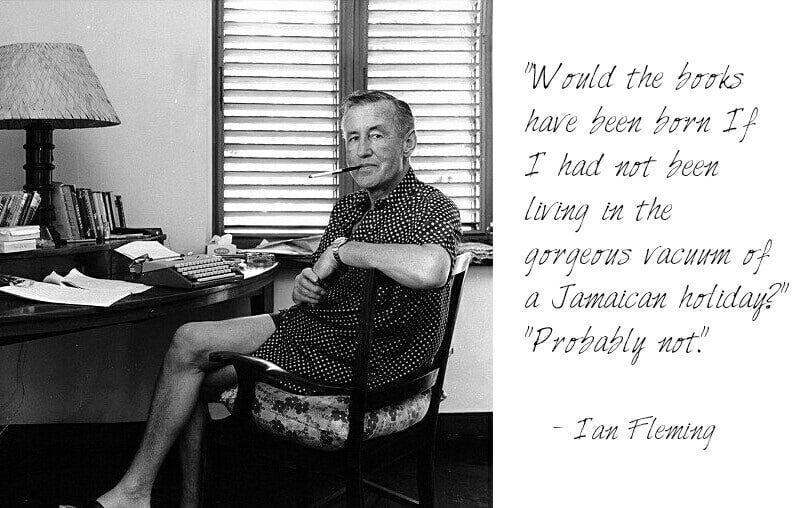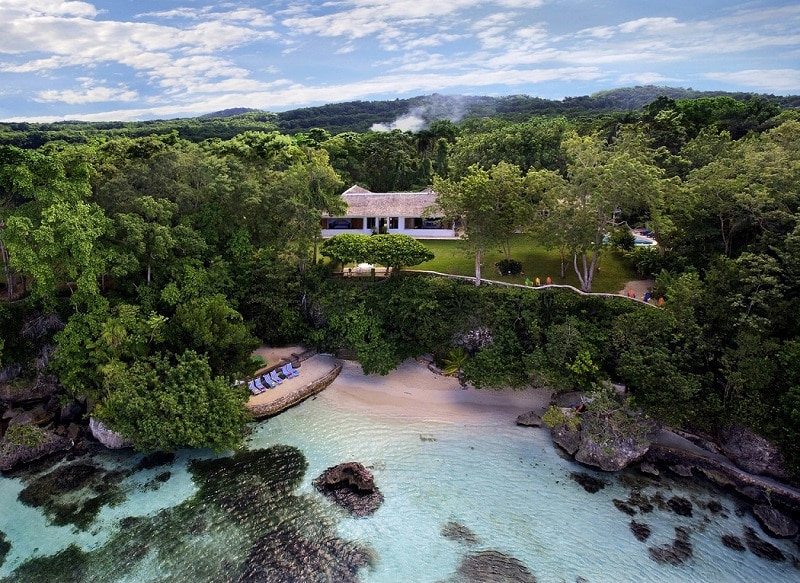 The Fleming Villa.